Javier Arreguin
Senior Materials Project Manager
AP&C, a GE Additive Company, Montreal, Canada
Dr. Javier Arreguin is a Senior Materials Project Manager that joined AP&C, a GE Additive Company, in April 2017.
Before joining GE additive, Javier was involved in various projects supporting the adoption and certification of Additive Manufacturing technologies for Aerospace OEMs, starting from technology benchmarking through to part printing and process characterization. He gained hands-on experience with various powder metallurgy processing techniques such as laser powder bed fusion laser, electron beam melting, powder deposition, powder sintering and hot isostatic pressing.
In his current role, he oversees specialized research partnerships with key AP&C customers. Among his objectives are ensuring material optimization and process reliability. He is also parts of ASTM, ISO, SAE-AMS and NADCAP committees for Additive Manufacturing Powder Feedstock.
Javier's background is in Physics and holds Masters and Ph.D. degrees in Materials Science. He has eleven years of powder metallurgy experience and more than seven with Additive Manufacturing technologies directly.
Abstract: Metals Additive manufacturing (AM) is an accelerated growing technology that rapidly increase the need for feedstock options and more performant for AM needs. Controlling the quality and characteristics of powders as feedstock and potential relationship between powder properties and service properties of parts are the main challenges to manufacture parts with uniform microstructure and minimum porosity percentage. AP&C, a GE Additive company is the world leader on metal plasma atomization. The AP&C proprietary technology is optimized to produce powders specially adapted for AM needs, which exhibit high sphericity and exceptional flowability, among other properties. AP&C developed a strong knowledge to reduce particle to particle interaction, producing powders that spread uniformly across the powder bed during the full AM process. Particles morphology, density and physical properties will be discussed. AP&C innovates on technology development being the first and the only one to plasma atomize from a melt. This presentation therefore is to share the extensive experience of AP&C with metallic powders. It will be presented the available aluminum alloys powders optimized specially for AM, their physical properties and the key parameters that influence the AM process and their impact to produce reliable printed parts. In this presentation the plasma atomization technology, their quality control and change management will be also reviewed.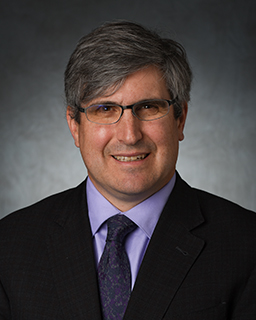 Todd Palmer
Professor of Engineering Science and Mechanics and Materials Science and Engineering
The Pennsylvania State University, University Park, PA, United States
Dr. Todd Palmer is a Professor of Engineering Science and Mechanics and Materials Science and Engineering and the director of the Center for Innovative Sintered Products (CISP) at Penn State. Previously, he was a metallurgist at Lawrence Livermore National Laboratory and a Senior Scientist at the Applied Research Laboratory at Penn State. His current research focuses on the laser and electron beam joining and additive manufacturing of metallic materials as well as the characterization and processing of metallic powders. He has nearly 20 years of experience in high energy density joining of metallic systems and is the author of more than 80 articles and reports as well as the chair of the C7 Committee on High Energy Beam Welding and Cutting for the American Welding Society. Dr. Palmer has also recently been elected a fellow of the American Welding Society.
Abstract: The Additive Manufacturing (AM) of metallic materials has advanced significantly over the past decade and is demonstrating great promise in driving innovation in advanced manufacturing technologies. Significant challenges still exist, though, in matching the properties and reliability obtained through more traditional material processing routes. In response to several identified knowledge gaps, current research efforts are primarily directed at developing material property databases and tools for sensing and monitoring the complex processing conditions prevalent in laser and electron beam based powder bed fusion (PBF) and directed energy deposition (DED) processes. While these efforts are building a more fundamental understanding of the AM process, significant knowledge gaps still exist in the understanding of how powder feedstock properties, such as starting powder size, morphology, and chemistry, can impact the properties and performance of AM components. The role of chemistry, in particular, has been shown to impact the as deposited and post processed structures and properties of a range of commonly used titanium, nickel, and ferrous based alloys. In many cases, small changes in chemistry in both substitutional and interstitial alloying elements, even within standard accepted composition ranges, have led to new and unique properties. A review of recent work involving common alloy systems used in both PBF and DED processes is provided to show many of the challenges and opportunities available through the exploitation of knowledge of the powder feedstocks and how they can lead to improved performance of existing alloys and the development of vastly improved alloy systems.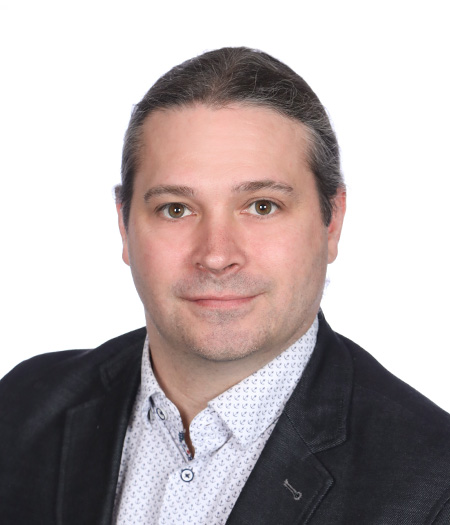 Frédéric Larouche
CTO and Product Manager
AP&C, a GE Additive Company, Montréal, Canada
Frederic Larouche was named to his current position as CTO and Product manager of AP&C, a GE Additive Materials Leader in February 2016. In this role, Frederic provides strategic and technology direction and material expertise to GE's additive materials business line.
Prior to joining GE Additive, Frederic has dedicated his career to the advancement of plasma processing of material, starting at Institut National de la Recherche Scientifique in Quebec, then progressing to Raymor Industries and Advanced Powders and Coatings (AP&C) which is now a GE Additive Company.
Specifically, Frederic has focused for the past 20 years on plasma technology, including the synthesis, growth, recovery and purification of single walled nanotube and on the production of spherical metal powders by plasma atomization for additive manufacturing. Through his efforts, Frederic has established AP&C as the global leader in titanium for additive, and now growing into new materials including Nickel and Aluminum. He is inventors on more than 20 patents.
Today, his contribution and leadership far exceed technology and innovation. He's intimately involved with customers and the entire business to define the future of additive materials, creating new business models and trying to solve key industry challenges.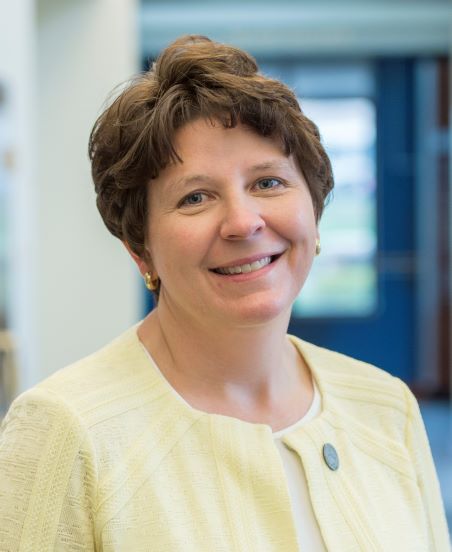 Carolyn Seepersad
J. Mike Walker Professor of Mechanical Engineering
The University of Texas at Austin, Austin, TX, United States
Carolyn Conner Seepersad is the J. Mike Walker Professor of Mechanical Engineering at the University of Texas at Austin. Dr. Seepersad's research focuses on the development of methods and computational tools for engineering design and additive manufacturing. She is the author of more than 120 peer-reviewed journal and conference publications, including several best paper awards from ASME and ASEE. She is a member of the ASME Design Engineering Division Executive Committee and a member of the organizing committee for the annual Solid Freeform Fabrication Symposium. She teaches courses on engineering design and additive manufacturing, and she is a member of The University of Texas System Academy of Distinguished Teachers.
Abstract: Additive manufacturing (AM) is making a profound impact on the way engineers realize customized parts, but fully realizing the manufacturing freedom afforded by AM requires some significant advances in engineering design methods and tools. For some additive manufacturing applications, simulation-based design tools may be required to explore a hierarchy of features, ranging in size from microns to meters. When these features are fabricated, however, AM systems typically induce significant deviations from intended geometry and mechanical performance. Designers need comprehensive statistical models that characterize this variability. Furthermore, they need design exploration tools that use these models to provide real-time feedback on the constraints and process-structure-property relationships relevant to specific AM technologies, and this Design-for-AM feedback is needed during the design process, rather than at the end. To address these challenges, this presentation describes design exploration approaches that have been established for hierarchical, process-aware design of lattice structures and metamaterials. They make use of statistical characterization of geometric features and size- and orientation-dependent material properties to identify designs that are more robust to process-induced variability.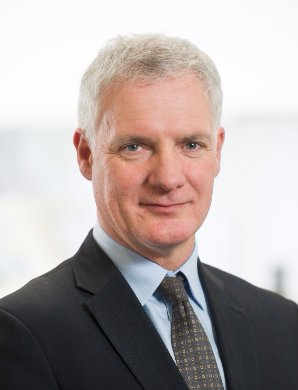 Stuart Jackson
Business Development and Key Account Manager
Renishaw, Staffordshire, United Kingdom
Stuart joined Renishaw in 2016 as Business Development Manager for Additive Manufacturing. Based in the UK Headquarters and primarily responsible for Key Account Management. After starting a 5-year engineering apprenticeship in the 1970's his first industrial role was to introduce CNC Machines into the company's Aerospace division producing critical parts for the Westland SeaKing helicopter. In 1994 he introduced a LOM RP Machine into the UK developed by KIRA, Japan. Between 2002 & 2016 Stuart ran the UK subsidiary of EOS GmbH, Germany. Stuart is married with 3 grown-up children with interests in Motorsport, Motorbikes, classic cars and canoeing.
Abstract: Starting with a short look back into the origins of Metal AM including key patents that have shaped the early developments. Moving to the present and looking at industry feedback suggesting where Metal AM needs to evolve to meet market demands and to take it from a successful niche technology into the mass market arena.